We are lucky enough to work with some great people based around the world. Please do let us know if you'd like more information - we are friendly and happy to help!
Morag Livingstone
Executive Editor, Founder and Author.
Morag has a track record of making change. She is an experienced short film maker, writer, and documentary photographer telling the real stories of real people in order to bring about real change. She is co-author of two best selling books 'Hackney Child' and "Tainted Love" both published by Simon & Schuster in 2014, about how being in care is, for those affected, often better than living at home. Hackney Child, a best seller for 5 weeks, was originally self published and is now "required reading" at a number of universities when studying social work.
Morag has an Honours Degree in Business Studies and a Masters in Photojournalism and Documentary Photography from the London University of the Arts, where she is now a tutor and lecturer on multimedia storytelling, and on both the BA and MA courses. When not writing, she makes films across continents that bring stories of poverty, low income and young peoples' mental health to life for the development sector and has been credited with helping change government policy, in Scotland. Her main focus is to tell the side of a story that is not being discussed in the main stream and let people make up their own minds about what to do next. In this vein, Morag is currently making her first feature documentary as Producer / Director: Belonging. The Truth Behind the Headlines. www.belonging4us.com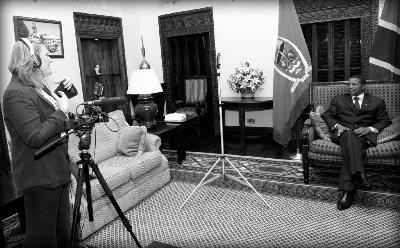 Jonathan Lewis Filmmaker and Photojournalist:
Jonathan is an experienced documentary
visual communicator based in Istanbul and covering events in Turkey and Central Asia. He has made in-region films for news organisations and for social documentaries including the production of news pieces for Sky News, I
TN and EurasiaNet. Jonathan is currently finishing production on a ten-part series of web-broadcast interviews for a European & Turkish based not-for-profit. The series showcases leading European & Turkish thinkers along with videos of significant Turkish industries, events and sights as backdrops to each of the 5 to 10 minute films. In this photo, he is resting on a shaky plane between shoots for the series we did on microfinance.