"Few will have the greatness to bend history itself; but each of us can work to change a small portion of events, and in the total of those acts will be written the history of this generation" Robert F. Kennedy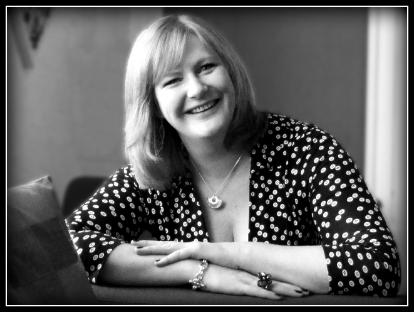 Morag Livingstone, Founder of Livingstone Media
So what do our clients say about us?
'A million thank yous! I know we pushed you extremely hard...so impressed by the way you came in fresh to the project and got the complicated story straight away, and were able to translate it to a visual narrative. We love it so much.' Institute of Investigative Journalists, Washington, USA
Latest Work:
Delighted to have helped Child Protection Services to create three information film
Watch more here: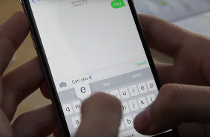 Real People Real Stories Real Change
Livingstone Media's purpose is to tell the real stories of real people in the best way that we can - whether that is through the written word, images, multimedia or film.
We listen, we research, we create. All the while we focus on the key elements that go into making a great a story. Our job is to ensure the final audience connect with what you are trying to say - to make people think, adivse them what they can do next to help make peoples lives better, and hence modify their behaviour.
Livingstone Media develop communications that are engaging, and worthy of all you are working to achieve - whether you are wanting to tell people about a project you sponsor; retain and motivate your own employees; communicate some of the great work that you are doing in the far corners of the world; create a web page, or report about the good things you do; are in the process of fundraising, or are wanting to influence local or national government policy - we can help. We've been involved in all of these types of communications, for a number of years. Our clients return, time and again, and you can see examples of what our clients say by clicking here.
Livingstone Media is proud and privileged to work in this area, to tell the real stories of real people. While the stories are often hard to hear, we work as a team, with you to build communications that provide a response that is both relevant and that you want from the audience. We craft this into the story during production and editing, whether written or visual; subtly or up front and centre.
Working collaboratively, we base our decisions on what the story warrants; we drill down into current events, find individuals whose daily life represent the wider picture, then document real problems faced and explore potential solutions - which you may have already identified.
We already know that there is some great work going on to alleviate those stuck in a cycle of low-income, poverty and poor mental health - both in the UK and around the world. We have already helped many organisations raise funds and influence behaviour. We also know there is a plethora of people out there who take pictures and video, and we embrace the explosion, but we also ask, how many of these tell a story or communicate effectively with a target audience to provide tangible results?
There are some amazing people we aspire to, but we don't believe there are that many. Where do we stand in the ability to tell a story? Well, we invite you to determine that for yourselves - we invite you to make yourselves a cup of coffee, tea or other refreshment and review for yourselves - the written word, documentary photography and multimedia or video achievements here.
As it is our job to ask questions, we welcome them as well - so if you have any, want to know how we can help you, or just want to know the status of one of our previous pieces of work, we would love to hear from you, please drop us a line.
Real People. Real Stories. Real Change
'Thanks so much ... an absolute pleasure to deal with and we are thrilled with the results.'
Accenture Development Partnerships
'Thank you for all your hard work – you really helped save this organisation and the lives of young people'
Amanda Morrison, OffCentre, Hackney London