Client Work
Great storytelling with impact - working collaboratively with you
TikTok to Conferences
Information or Campaigns
Clients include:
Campaign Film:
Get me home Safely Campaign Films. Get ME Home Safely is Unite's campaign to make our communities and workplaces safer places for our members. Two films, one 'Through the eyes of ... ' As a result of this campaign many councils are now making it a condition of bar licensing that staff have a safe way home.
Campaign and Training film Film:
There's a high probability that a freeport is coming to your area – Freeports are not a new idea – but are they a good idea?

Not without strong unions. Not without Unite.
Unite asked us to make 4 films. One approx 15 mins long for training and the rest for social media. All films can be found here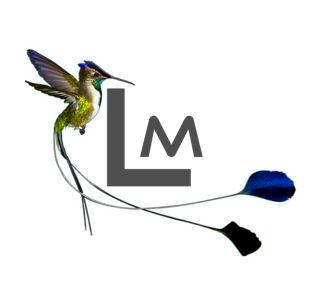 Campaign Film:
Ongoing campaign that is fighting for fairness for former HSBC and Midland Bank workers retirement. Their success may also help the discriminated pensioners of other employers as well.
Clawback, or State Pension Integration, which is still misleadingly termed "State Deduction" by HSBC, is grossly unfair to the lower paid, both men and women, but the majority are women. The lowest paid can have 25% or more clawed back from their pension payments by HSBC, whilst the highest paid will only lose 5% or less. We were asked to create a short film for social media to raise awareness prior to the HSBC AGM (2019). The film was successfully screened on social media, Linkedin and via a mobile truck outside the AGM itself.
Campaign Film: Fairtips

The UK government promised to bring in a new law for restaurant workers. To date (Jan 2019) however this has not happened. Unite asked us to make 2 films approx 1 min each for social media. The films are being used to remind MPs and the general public that the government has not yet met ts promise and should do the right thing by our hospitality workforce.
Exhibition Films: Asked to create a series of films - from a few minutes to half an hour for Sui Generis - The possibilities of a house Exhibition (April 13-28th, 2019)- the highly successful artists collective exhibition of 62 projects from 64 creatives that filled the entirety of Plas Bodfa, a currently empty manor house in Llangoed on the Isle of Anglesey.Wales.
Back the MHS workers campaign: 2023
Safety Film:
COVID-19 devastated families and communities but Unite the union worked to keep people safe and supported through this health and economic crisis. This film was one element of wider campaign materials that we helped create - including a Safety information brochure.
Short social media film to raise awareness of a march for unity and against racism. Square format for twitter and instagram.